Arm Shoulder Pain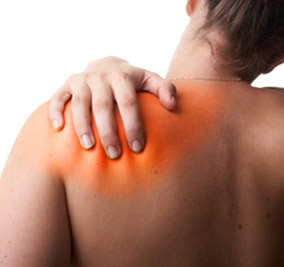 There are many nerves, joints, tendons and muscles that make up the shoulder and upper arm, which can make diagnosis tricky at times as to where the pain is originating from.  The shoulder joint has a lot of mobility which means there is not a lot of stability like some of the other joints in the body (i.e. hip joint).  Shoulder and arm pain can come from rotator cuff (muscle tears and tendonitis) problems, bursitis, fractures (humerus, clavicle, scapula/shoulder blade, spine), dislocations, arthritis, disc herniation's and impinged nerves.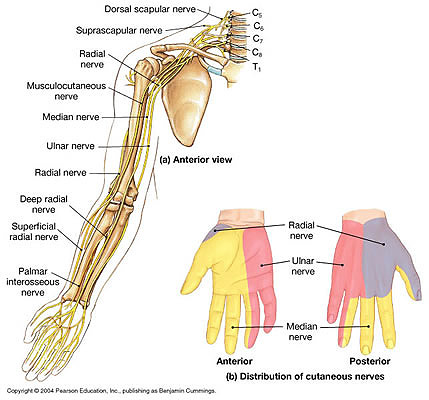 The first step in the evaluation of upper arm and shoulder pain is a thorough history. The more you can recall as to when, where, how often, and the exact mechanism of your injury (how it happened) the more it will help the doctor in figuring out what is causing your pain.  An examination consisting of range or motion, orthopedic tests, neurological tests and chiropractic exam is the next step.  If needed, X-rays, MRI, Ultrasound, CT scans or EMG, NCV can be also be extremely helpful in determining the exact cause of the pain if it is still unclear of the source.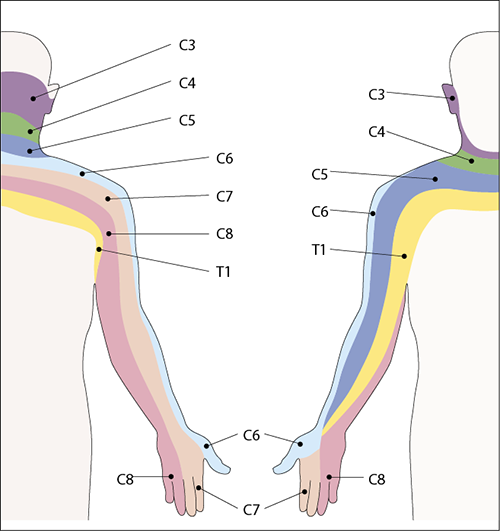 Treatment may consist of Active Release Technique, High Power Laser Therapy, fixing Biomechanics, Ergonomics, Gonstead Chiropractic, Ice Therapy, Rehabilitative Exercises (Stretching & Strengthening) or even a referral to a medical specialist if needed.